WILSON COUNTY, KAN - Carol Jacobsen, 54, of New Albany, was killed when her moble home was blown away in Friday morning's storms.
Wilson County Emergency Management says the storm blew through fast, and the winds could have reached up to 120 miles per hour.
"Probably in about a three minute time span it was over with," says resue worker Loretta Nottingham. "Just that quick."
Utility crews are working to restore power, but more than forty electrical poles were reported to be down in the county.
Officials say New Albany, a community near Fredonia, suffered the worst damage in Wilson County.
Structural damage to many homes has also been reported, and the New Albany United Methodist Church has collapsed.
Altoona has also reported roof damage at several locations. Many sheds and outbuildings have been reported destroyed in rural areas throughout the county.
The Kansas East Conference United Methodist "Volunteers in Mission" disaster trailer has been sent to New Albany to assist in the clean-up response. The American Red Cross is also assisting.
The images below are courtesy of the Wilson County Emergency Management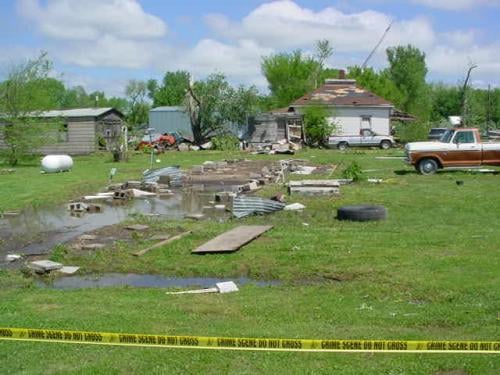 The former location of the Jacobsen home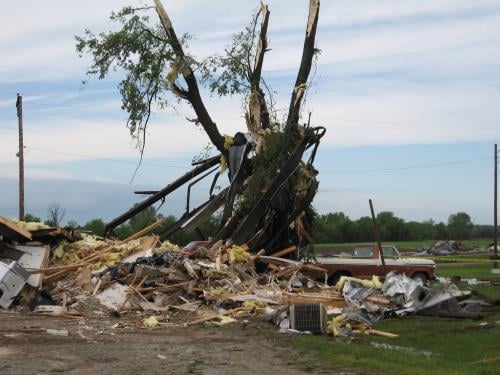 The Jacobsen home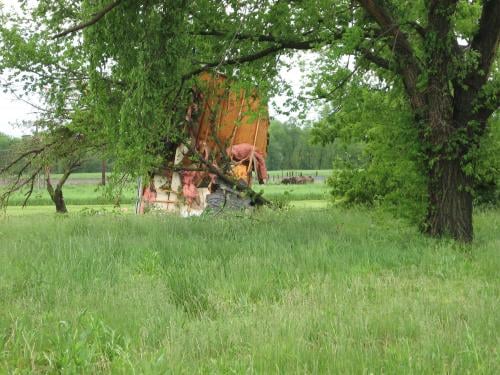 New Albany Post Office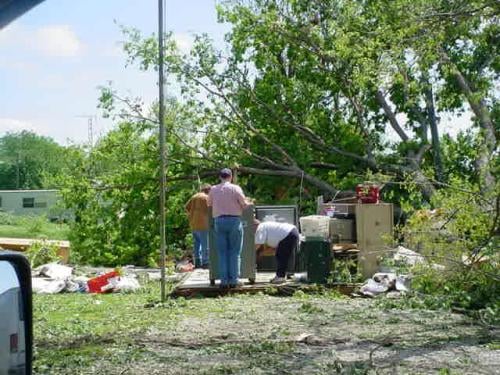 New Albany Post Office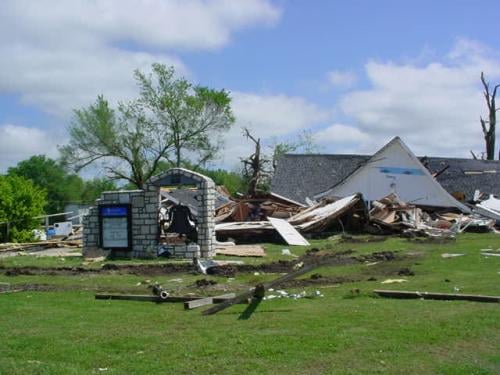 New Albany United Methodist Church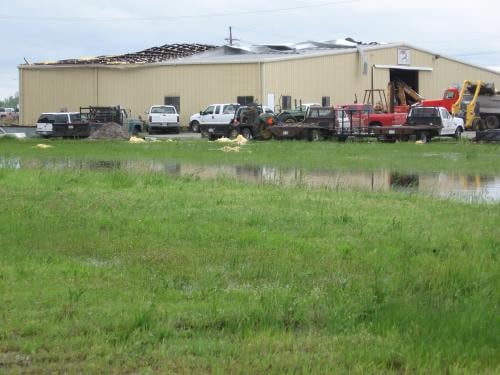 A-lert facility in Fredonia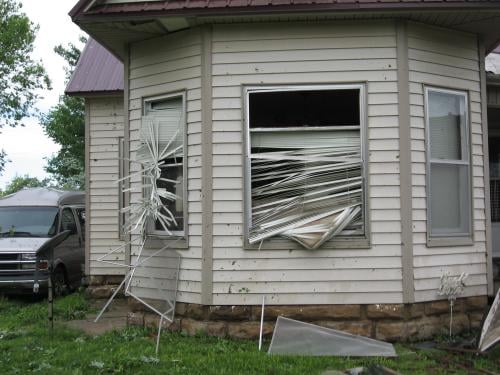 Schneiders New Albany