Dowe Quick
| Executive Producer, Anchor
Dowe Quick has been with KOAM News since October 1980. He has won the prestigious Edward R. Murrow Award for Investigative Reporting as well as numerous awards from Kansas, Missouri, and Oklahoma Broadcasting Associations for his reporting.
Follow Dowe
:
koamtv.com/dowequick
On Facebook
Via News Feed

Contact Dowe
:
417.624.0233 or 620.231.0400
dquick@koamtv.com
Doug Heady
| Chief Meteorologist
Originally from Kansas City, Missouri, Doug came to KOAM from KSHB, where he did the morning weather. In December 2002, the University of Kansas alum took over as the KOAM Chief Meteorologist. Doug was the youngest person certified by American Meteorological Society. Is also certified by National Weather Association in 2003. Now a Certified Broadcast Meteorologist, which replaced the AMS.
Follow Doug:

On Facebook
On Twitter
Contact Doug:

417.624.0233 or 620.231.0400
dheady@koamtv.com
Jordan Aubey
| Senior Reporter
Born in Canada, Jordan was raised in Chicago and got his Broadcast Journalism degree from Columbia College of Chicago. Aubey says being a reporter is his dream job but admits that if he wasn't doing this, he'd like to be a travel and food critic.
Follow Jordan
:
koamtv.com/jordanaubey
On Facebook
Via News Feed

Contact Jordan
:
417.624.0233 or 620.231.0400
jaubey@koamtv.com
Tawnya Bach
| Anchor
Tawnya came to the Four States in the Fall of 2005 after working as weekend anchor at KRBC in Abilene, Texas, and as assignment editor & producer at KCTV in Kansas City. Tawnya earned her degrees in journalism and theatre & film from the University of Kansas at Lawrence. Her hometown is Jetmore, Kansas, a rural community with a population of about 900.
Contact Tawnya:

417.624.0233 or 620.231.0400
tbach@koamtv.com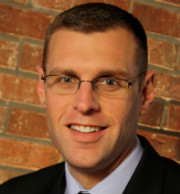 Tyler Daniel
| Fill-In Meteorologist
Tyler Daniel first joined the KOAM news team in 1996 working behind the scenes and on the air. He has held a number of positions including News Assistant, Photojournalist, News Reporter, Weekend Weather Anchor and Chief Weather Anchor. Tyler currently works as a full-time Firefighter/EMT in the Kansas City area, but returns to KOAM from time as a fill-in Weather Anchor. Tyler is a graduate of Humboldt High School and Pittsburg State University.
Contact Tyler:

tdaniel@koamtv.com
Jake Faber
| Sports Reporter
Jake grew up in Overland Park, Kansas and graduated from Pittsburg State University with a Bachelor's in Communication with an emphasis in Sports Broadcasting. Jake joined KOAM in February 2012.
Follow Jake:
On Facebook
On Twitter
Contact Jake:
jfaber@koamtv.com
417.624.0233 or 620.231.0400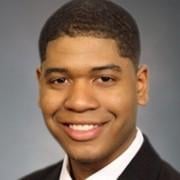 Rudy Harper
| Reporter
Rudy grew up in St. Charles, Missouri and joined KOAM in January 2013. He graduated from Park University in Kansas City with a Bachelor's in Communication Broadcast. He has been with KMBC 9 and KSHB, both in Kansas City.
Follow Rudy
:
On Facebook
On Twitter
Contact Rudy
:
417.624.0233 or 620.231.0400
rharper (at) koamtv.
Dan Hawk
| Sports Director
Grew up in Lewston, Idaho and joined KOAM in June 2013. Dan got his Bachelor of Arts in Communications at Boise State University, was a sports producer for KTRV in Boise, Idaho then became a sports anchor for KNOP-TV in North Platte, Nebraska.
Follow Dan:
On Facebook
On Twitter
Contact Dan:
dhawk@koamtv.com

417.624.0233 or 620.231.0400
Nick Kelly
| Weather
Nick grew up in the St. Louis, Missouri area and started at KOAM in October 2011. A graduate of the University of Missouri, Nick was an on-air meteorologist for KOMU-TV in Columbia, Missouri, and interned for KPLR-TV in St. Louis.
Follow Nick:
On Facebook
Contact Nick
:
417.624.0233 or 620.231.0400
nkelly@koamtv.com
Jacob Lenard
| Reporter
Originally from Yates Center, Kansas, Jacob joined KOAM in May 2013, first as a news assistant then as a photographer. He graduated from Pittsburg State in 2012 with a Bachelor of Science in Communication, Broadcasting emphasis. Jacob took over as a reporter in June 2014.
Follow Jacob:
On Facebook
Contact Jacob:
417.624.0233 or 620.231.0400
jlenard@koamtv.com
Stacey Lindsay
| Reporter, Fox 14 Weekend Anchor
In December 2013, Stacey Lindsay joined Fox 14 as the Weekend Anchor. The Massachusetts native graduated from Emerson College in 2005, then earned a Masters in Journalism from University of Colorado in 2011. Stacey interned at WBZ-4 News Boston, worked in TV and film production in Los Angeles and New York, and has worked as a freelance reporter and editor.
Follow Stacey:

On Facebook
On Twitter
Contact Stacey:

417.624.0233 or 620.231.0400
slindsay@koamtv.com
Lisa Olliges
| Reporter, Weekend Anchor and Producer
Lisa is a Missouri native, calling St. Louis her hometown. She started with KOAM in 1988 and is a graduate of Lindwood College, with degrees in Mass Communications and Performing Arts. She is active in
Joplin Little Theatre
. Lisa is the Education Reporter for KOAM along with her anchor duties.
Follow Lisa:

koamtv.com/lisaolliges

Contact Lisa
:
417.623.6111 or 620.231.0400
lolliges@koamtv.com
Dave Pylant
| Anchor and Weather
Dave's hometown is Kennett, Missouri, and he is the only person on staff who can say the third time is the charm. Dave's worked at the station three different times over the past two decades.
Contact Dave:
417.624.0233 or 620.231.0400
dpylant@koamtv.com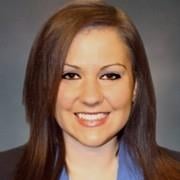 Kelly Reid
| Reporter
Kelly grew up in Johnstown, Pennsylvania and joined KOAM in January 2013. She earned a degree in Broadcast Communications from Clarion University. Kelly worked as a photographer for WTAJ in Altoona, Pennsylvania and worked for NBC Nightly News with Brian Williams.
Follow Kelly:
On KOAMtv.com
On Facebook
On Twitter
Contact Kelly:
417.624.0233 or 620.231.0400
kreid@koamtv.com