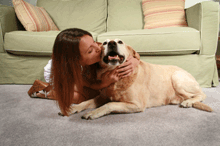 Pharmacists, pet owners and veterinarians can work together to improve and maximize the therapeutic success and compliance of pets, exotics and zoo animals.
We make pet pleasing flavors:
Apple for horses
Chicken & beef for dogs, cats and tigers
Banana for tropical birds
Orange for gerbils
Lemon-custard for reptiles
Many choices available
We customize medication strengths:
Cats and dogs
Matched to the animal rather than the animal to the medication
We prepare unique methods of medication delivery:
Transdermal, anti-inflammation gel
Transdermal anti-motion sickness medication
We compound medications that are not commercially available.
We compound sugar free and preservative free formulas as well. Please contact us regarding your pet's medicinal needs.